Elders
A school administrator and teacher by profession, Jeremy Chew came to faith in Christ in his early teenage years through the youth ministry at Fettes Park Baptist Church. In addition to the responsibility of providing spiritual oversight to the church, he oversees the teaching and preaching ministry of the church. Jeremy Chew is married to Khoo Su Jen and they are blessed with three beautiful children – Joel, Emmalynn and Josiah.
Alvin Chew is married to Alicia Tan, and together they have two lovely children. He came to Christ in the 80s through the ministry of FPBC. He is currently serving as an Elder overseeing missions and ministry to Young Adults.
Choon grew up in Ipoh before going to USA for further education. He had worked in the financial sectors in NYC, London, Hong Kong and Tokyo for 15 years. He came to faith in Tokyo, Japan and relocated with his family to Penang in 2008. Choon is married to Janice and they have 4 sons. Choon's area of oversight is administration, family, teens and children.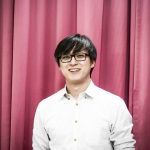 Raymond serves as the elder presiding over the worship, prayer and healing ministries of Fettes Park Baptist Church. He is a worship leader, gospel songwriter, music educator, pianist, and a composer. "Holy Spirit Come" and "Open the Heavens" are his two notable songs which have been sung throughout Malaysia and other nations. He has led worship in Australia, India and Singapore.
Deacons
Paul grew up in Ohio, USA and studied Personnel Management at West Virginia University, where he met the Lord Jesus Christ and also his wife Pam. They have 7 children and 10 grandchildren. Paul was a church-planting pastor in the US for almost two decades before moving to Penang to serve at Dalat International School. His role at FPBC is to enable the church to meet the needs that arise among members of the church family as well as ministering to children through Awana.
Soo Hin was born and bred in Penang. He is married to Reena Kaura and they have 3 children — Caitlin, Caleb and Carolyn. He works as an anesthesiologist in a private hospital. He serves as Cell Group leader and oversees the family ministry. He also serves as an Assistant Children's Supervisor in Bible Study Fellowship (BSF).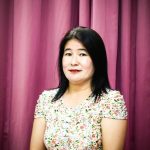 Claudia is a native Penangite and has attended FPBC since 1999. She is married to Anthony had has three children — David, Benjamin and Esther. She is currently working as an Administrative Assistant at Dalat International School. She was baptized in 1972 and has played an active role at FPBC since 2004. She now serves as a deaconess and oversees the Facilities of the church.
Kristine grew up in KL before coming to Penang in 2006 to further her studies and obtained a music degree from USM. Currently, she is a full-time music teacher. She has been serving with the worship team as a worship leader, dancer, keyboardist, and vocalist. Together with the team of deacons, Kristine is providing leadership in the area of communication and media in FPBC.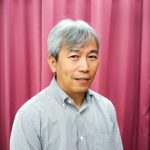 Kin On grew up in Hong Kong before going to Scotland for further education. He works in the semiconductor industry. He is married to Sherrie and they have a son named Owen. The family has been living in Penang since 2000. Kin On came to faith together with Sherrie at FPBC in 2009. His area of service is "Connecting People" in FPBC.
Seng Hock is a father of 5 grown children — a son and 4 daughters, and a grandfather to a lovely granddaughter. He is married to Emily and both of them are first generation believers from Taoist backgrounds. He enjoys discussing worldviews. His passion is in growing a strong biblical family and he believes in the imminent return of Christ our Lord. Seng Hock believes that the Christian community speaks very loudly. His role in FPBC is overseeing the CGs.